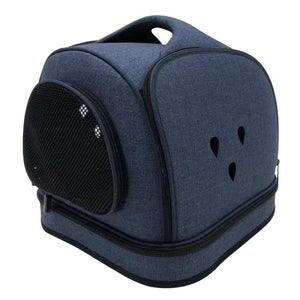 One for Pets
"Space" Pet Carrier
Sale price Price $ 590.00 HK Regular price
Expandable carrier that can open up for more room.
Easy to fold into a travel pack when not in use
Made with strong, durable nylon, canvas and mesh.
Strong metal buckles.
Easy to set up or fold flat in seconds.
Mesh panels with roll-up shades provide maximum privacy and ventilation.
Comes with an individual carry case and a removable, hand-washable pa
The base can be used separately as pet mat or pet bed.
Small size: 41x35.5x35cm
for pets up to 10kg
Large size: 45x.9x40cm
for pets up to 15kg