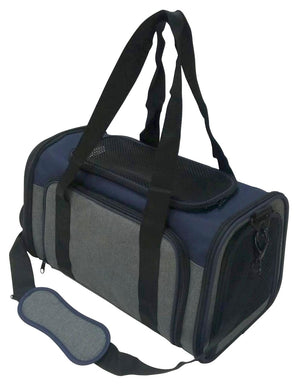 One for Pets
Expandable Pet Carrier
Sale price Price $ 590.00 HK Regular price
Expandable carrier that can open up for more room.
Easy to fold into a travel pack when not in use
Made with strong, durable nylon, canvas and mesh.
Strong metal buckles.
Easy to set up or fold flat in seconds.
Mesh panels with roll-up shades provide maximum privacy and ventilation.
Comes with an individual carry case and a removable, hand-washable pad
SIZE

SIZE BEFORE
EXPANDANLE

SIZE WITH BOTH ENDS
EXPANSION

CARRIER
WEIGHT

PET
WEIGHT

SMALL

16.0" x 9.0" x 9.0"H

21.5" x 9.0" x 9.0"H

2.5 LBS / 1.1 KGS

22 LBS / 10 KGS

LARGE

19.0" x 11.5" x 11.5"H

23.0" x 11.5" x 11.5"H

3.0 LBS / 1.4 KGS

26 LBS / 12 KGS
**Can be used with trolley as needed.